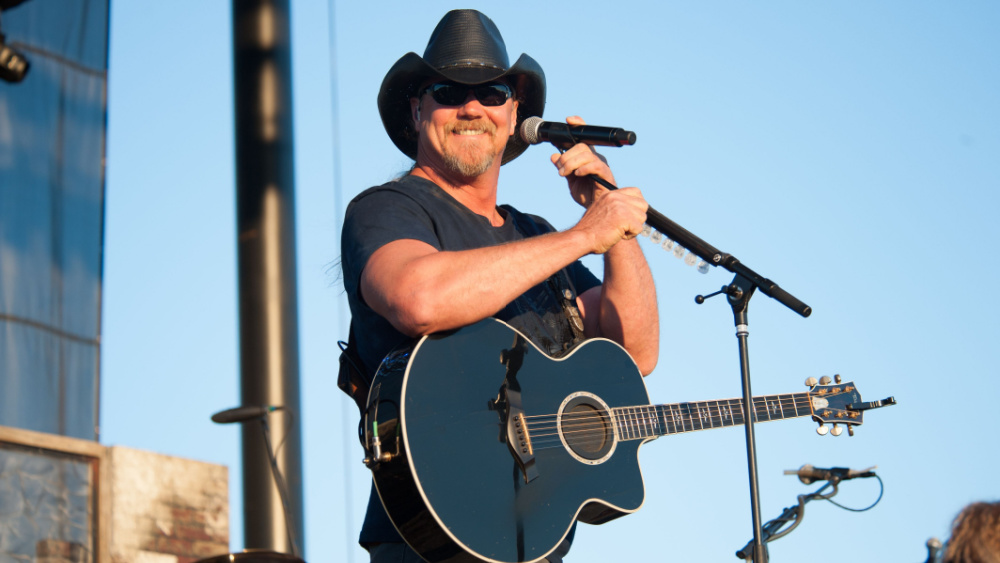 Trace Adkins and Melissa Etheridge have teamed up for the music video of their collaboration, "Love Walks Through The Rain" which dropped as the Season 1 finale of Fox's country music drama series Monarch airs, starring Adkins in the role of Albie Roman.
Said Adkins: "I am honored that the great Melissa Etheridge, one of the most recognizable voices in any genre of music, agreed to perform this song with me. Many thanks to my friends at CMT for the continued support throughout the years and debuting the video for 'Love Walks Through The Rain' in Times Square!"
Etheridge added: "When Trace asked me to join him on his 25th anniversary album, I knew I had to say yes. 'Love Walks Through The Rain' was a really awesome project both to film and record and I can't wait for everyone to see the finished product."
The song is part of Adkins 'The Way I Wanna Go' album that celebrated the 25th anniversary of his breakout debut Dreamin' Out Loud. The 25-track project also features collaborations with Blake Shelton, Luke Bryan, Pitbull, Snoop Dogg, Stevie Wonder on harmonica and more.
Take a look at the video for 'Love Walks Through the Rain'  – here.
Editorial credit: Randy Miramontez / Shutterstock.com