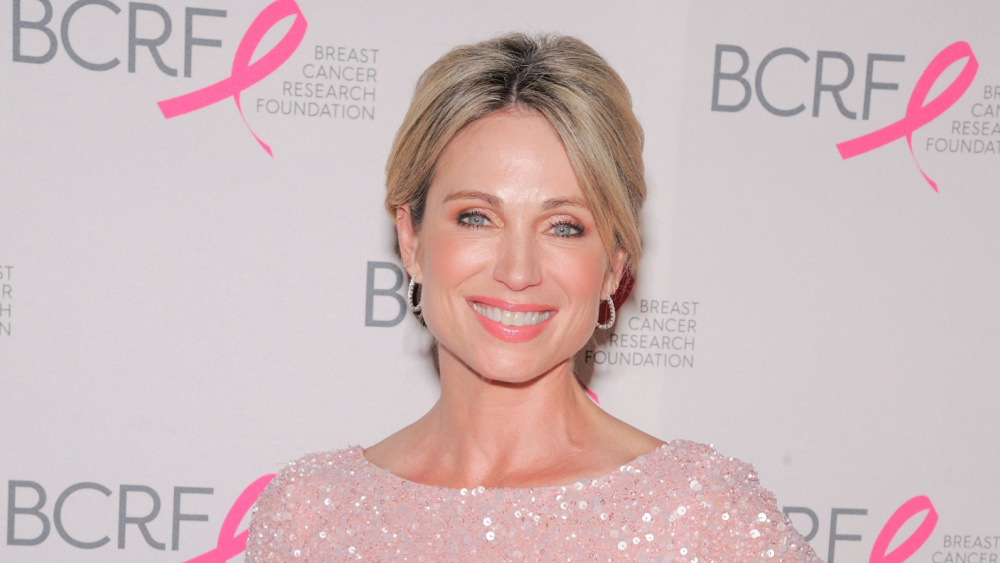 'GMA3' co-hosts Amy Robach and T.J. Holmes were benched from their anchoring duties while the ABC news division weighs the effect their recent disclosure of a romantic relationship might have on the program and the company.  ABC News President Kim Godwin informed staffers Monday during an editorial call that Robach and Holmes had not violated any company policy, but indicated ABC News felt the matter had become "an internal and external disruption," and "wanted to do what's best for the organization."
The duo have made headlines since the revelation last week that they had been involved romantically for some time, even though it is believed they were each still in committed marriages. The pair has been the focus of tabloid reports, with viewers analyzing their every word on camera to see if either was making reference to the discovery of the relationship.
Gio Benitez and Stephanie Ramos co-hosted Monday's broadcast, merely noting that "T.J. and Amy were off for the day." There is no official word on how the program will be staffed for the rest of the week, or when Robach and Holmes might return. Last week, Robach and Holmes were on-air serving up news and banter that are a regular part of the afternoon showcase.
"GMA3," an afternoon extension of "Good Morning America," has been successful for the network. In 2021, the program generated nearly $43.4 million in advertising, a jump of 26.1% from the nearly $34.4 million it captured in the previous year.  The show was originally created for light celebrity news and conversation, hosted by Michael Strahan and Sara Haines. However, when the coronavirus pandemic hit the program moved more toward news, with Robach (a veteran of "Good Morning America" and "20/20"), along with medical correspondent Dr. Jennifer Ashton, co-hosting the hour-long program.
Editorial credit: lev radin / Shutterstock.com